It's well-known that winters in New England can be brutal. Below, you'll find the Junction editors' personal tried and true coping mechanisms.
When you move to Vermont, everyone tells you two things: get snow tires and find an outdoor winter sport. I did the first, but only after getting stranded in an icy parking lot overnight. The second was harder; snowshoeing was only fun right after a fluffy snowfall, and I could never get the hang of ice skating. I'm much too impatient for ice fishing, too lazy for cross-country, too cheap for alpine skiing. I like winter hiking to a certain extent, but I don't crave it the way I do in the summer and fall. 
I was miserable every day in winter at first. I felt like I was just never warm, even inside; I lived on the first floor of an old farmhouse that seemed to only heat certain parts of the house. My olive oil, which I now realize was likely not 'real' olive oil, froze overnight. I would take a hot bath every night just to defrost my toes. So, I turned to board games and wine. It was fun for awhile, but the body needs to move to feel good. Then I signed up for an introductory month of heated yoga so I could lay in a hot room a couple times a week. Turns out, I actually started to like yoga. It feels so good to be warm, to be present in my body, to stretch, to build muscle, and to breathe for an hour. It started as a way for me to cope with winter, but I now do it all year long just to cope with being me.
So, screw the old advice. You don't need an outdoor winter sport. Find a hot room and move around in it a couple times a week, then sit by a window during the day like a houseplant soaking up the limited sunlight. But do get snow tires.
I love winter for its loud silence. Sound waves travel farther in the cold due to a phenomenon called temperature inversion. In chilly weather there is a layer of cool air near the ground "capped" by a layer of warm air. When there is a sound, the warm layer bends the wave toward the frigid ground and it continues to bounce back and forth, oscillating in this pocket, allowing you to hear things from far and wide. And with fresh snowfall, the consistent noises you take in throughout the day are dampened, mellowing the scene. These are the perfect days for walking. The combination of limited background noise and elevated sound awareness creates an auditory experience in which the sounds you do hear are brighter, more acute. What autumn is for your eyes, winter is for your ears. The vivid vistas of fall make way to the serene stillness of winter, allowing you to experience familiar sounds in a hushed environment. Every step is a crunch crunch crunch, as hypnotic and sharp as a metronome. Every breeze is gently heightened. Every breath heard and felt. The unique contrasting qualities of sound in the winter creates wonderful walking weather to focus and think. After the walks: hot drinks, soups, and puzzles. 
Winter will never be my favorite season, but it
has
become my favorite time of year to see live shows. An encore is somehow a little sweeter when everyone's boots are still wet with snow and no one's in a rush to head back out into the storm, the venue warmly saturated in color and light and sound. And then it's over and dozens of strangers wrap themselves in layers and pour out onto a street completely transformed over the course of two hours by fresh snowfall and the songs they've just communally drunk in. It's a wonderful and strange, almost ceremonial thing, and my heart physically constricts with gratitude when I remember the long, sometimes treacherous drive the band has ahead of them for the next gig in the next city, day after day after day.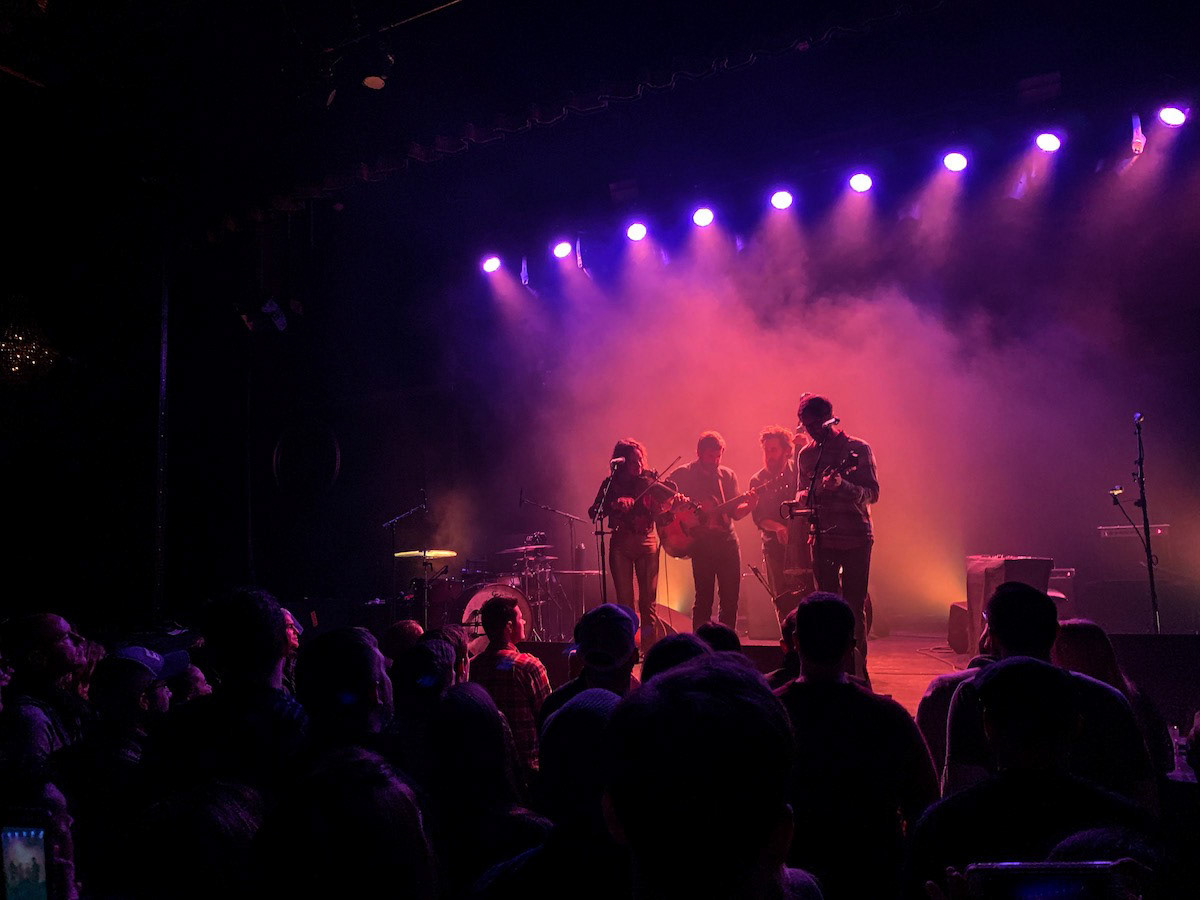 It's my thirteenth winter here. I've skied, snowshoed, and tried all of the stereotypical outdoor activities associated with winter, but last year I found a new way to enjoy the season: I took my recreation inside, by my window overlooking Mt. Tom, and I ordered a Sunday subscription to
The New York Times
.
First, I have to rearrange the furniture. The coffee table and the sofa need to be close to the window so that I can occasionally look up to see the snow piling up outside the window as I read. Then the paper has to actually be delivered (not always a given in rural Vermont), but most of the time it does arrive and I enjoy hours of relaxing by the window, very close to the heater.
As I casually browse through the paper, I come across the travel section. A feature titled "The 10 Most Idyllic Destinations Visited This Year." Greece, Albania, and a desert oasis in Marrakesh. They all look beautiful. I should be making arrangements to go to at least one of these places, right? 
I pause to look outside as the snow begins to fall, and realize
The New York Times
writer left my tiny living room in central Vermont off the list.
I get SAD pretty intensely this time of year, so anyone who knows me is probably laughing at the idea of me being able to cope with winter in any form. At the same time, there's nothing I haven't tried – Vitamin D, SAD lamps, Bikram Yoga, snowshoeing, heating pads, hot booze – you name it, I'm probably doing it or using it. My coping doesn't have a key so much as a multi-pronged approach. Having said that, the hardest winters I've experienced in New England were the ones where I didn't have access to a bathtub. There's nothing quite as soothing as drawing up a hot bath, filling it with scented Epsom salts or a luxurious bath bomb (
Crystal Witch
is local and they have a crystal inside), lighting a candle, putting on some calming tunes, and soaking with a seltzer or glass of wine nearby. A few years ago, a friend of mine tipped me off to a bathtub rack (complete with beverage holder) that allows you to prop up a book, a laptop, or a plate of snacks across the tub, and my bathtime became that much more decadent. The only trouble is, when you can enjoy your favorite TV show or snack in the tub, it makes it even harder to ever get out.